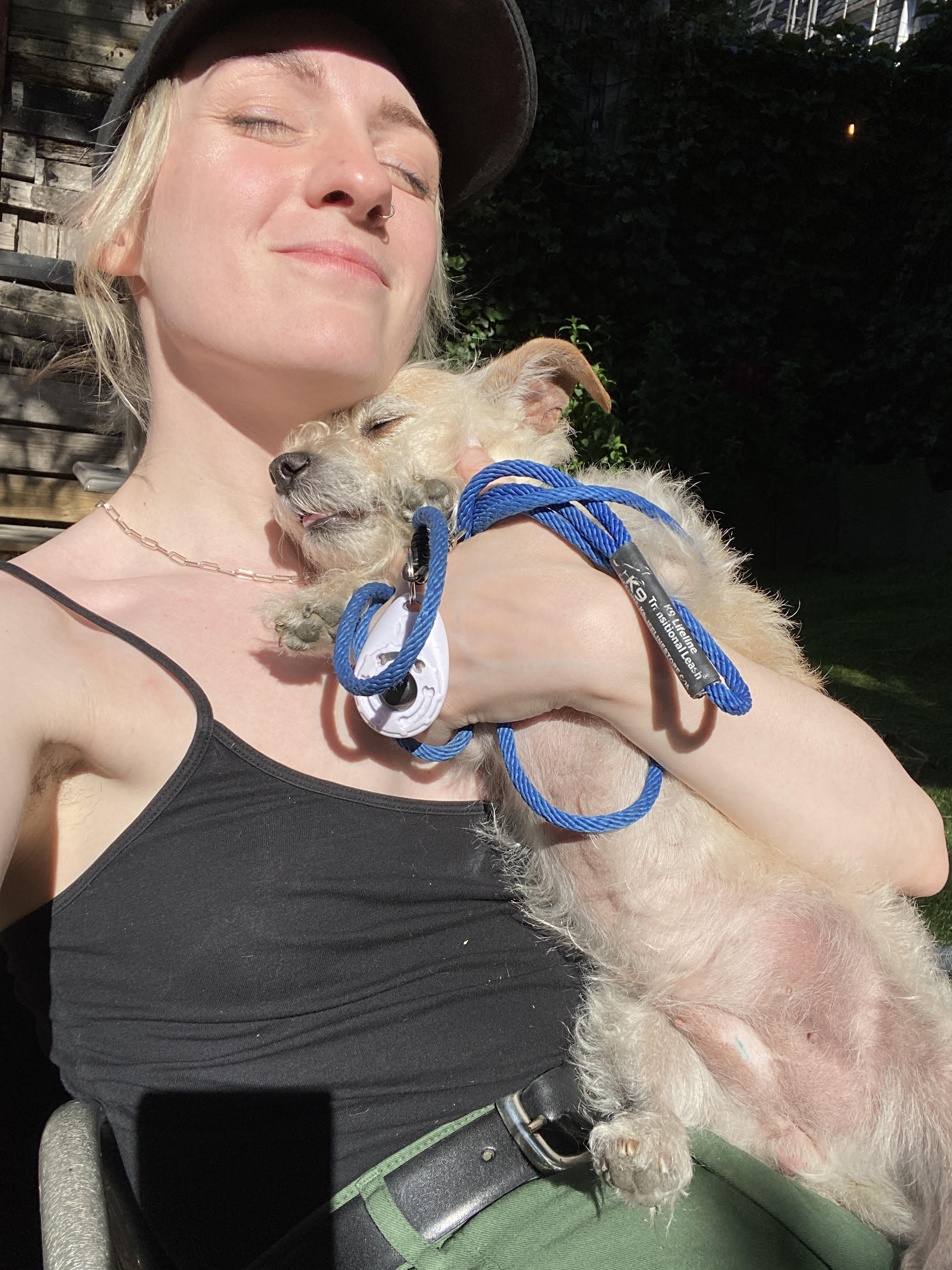 me and scribble (I'm the one on the left)
[Illustrator, Art Director, side character in my dog's life]
Hey!

This site is still in progress! Thank you for your patience as I iron out the wonkiness. For a more thorough look at my illustration work specifically, check out
my behance
or
my Instagram

.
I'm Chelsea (she/her), an illustrator and art director working from my house near a park in Brooklyn, New York. Since January of 2021 I've been full-time at YouTube (via ASG) as an Art Director doing everything from total brand overhauls to the occasional one-off illustration ask. My background as a full-time in-house illustrator at both NPR and Gizmodo has turned me into a certified idea machine, always looking for the most clever way to solve a visual problem.
Starting off making gig posters for house shows in my Baltimore basement, my personal illustration practice has expanded its reach to include things like billboards, character designs, New York Times editorial pieces, and drawings of my friends' pets.
I love new projects! Especially ones involving gaming, LGBTQ pride, anime, the woods, dogs, music, and fashion, but I'm always up for a challenge.
Interested in a working together? Want me to chat with your class? Drop me an email! Say hello or just send me a pic of your dog. I'd love to chat :)
chelsea@chelseadrewthis.com
For all professional inquiries involving books and publishing, please reach out to my literary agent Elena Giovinazzo at Pippin Properties here:
egiovinazzo@pippinproperties.com
Select Clients:
Crunchyroll, Disney Hyperion, NASCAR, The New York Times, The Washington Post, NPR, Huffington Post, The Atlantic, Columbia Journalism Review, Atlas Obscura, Under Armour, Harvard Divinity Bulletin, Hawaii Business Magazine, Mitski, Diet Cig, Neck Deep, and some very cool local acts that I'd be overjoyed to talk to you about.